Gua Sha How to Use
I.D. SWISS BOTANICALS develops products to approach not only the skin, but also the brain and the body
because our skin is not only affected by what we apply on it but also by our emotions and inner balance.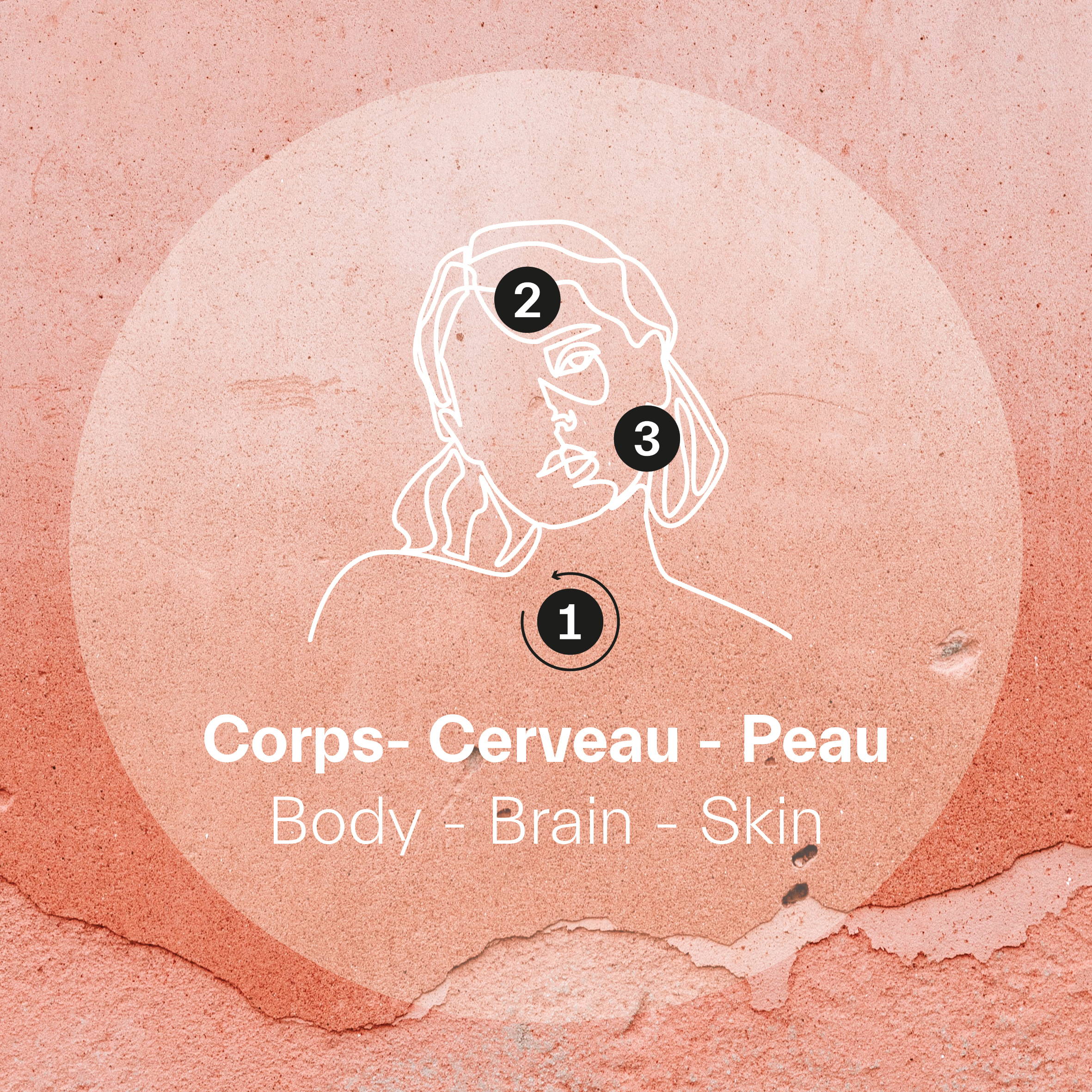 Body - Brain - Skin
Gua Sha massage promotes blood and lymph circulation which brings better skin tone and plumpness.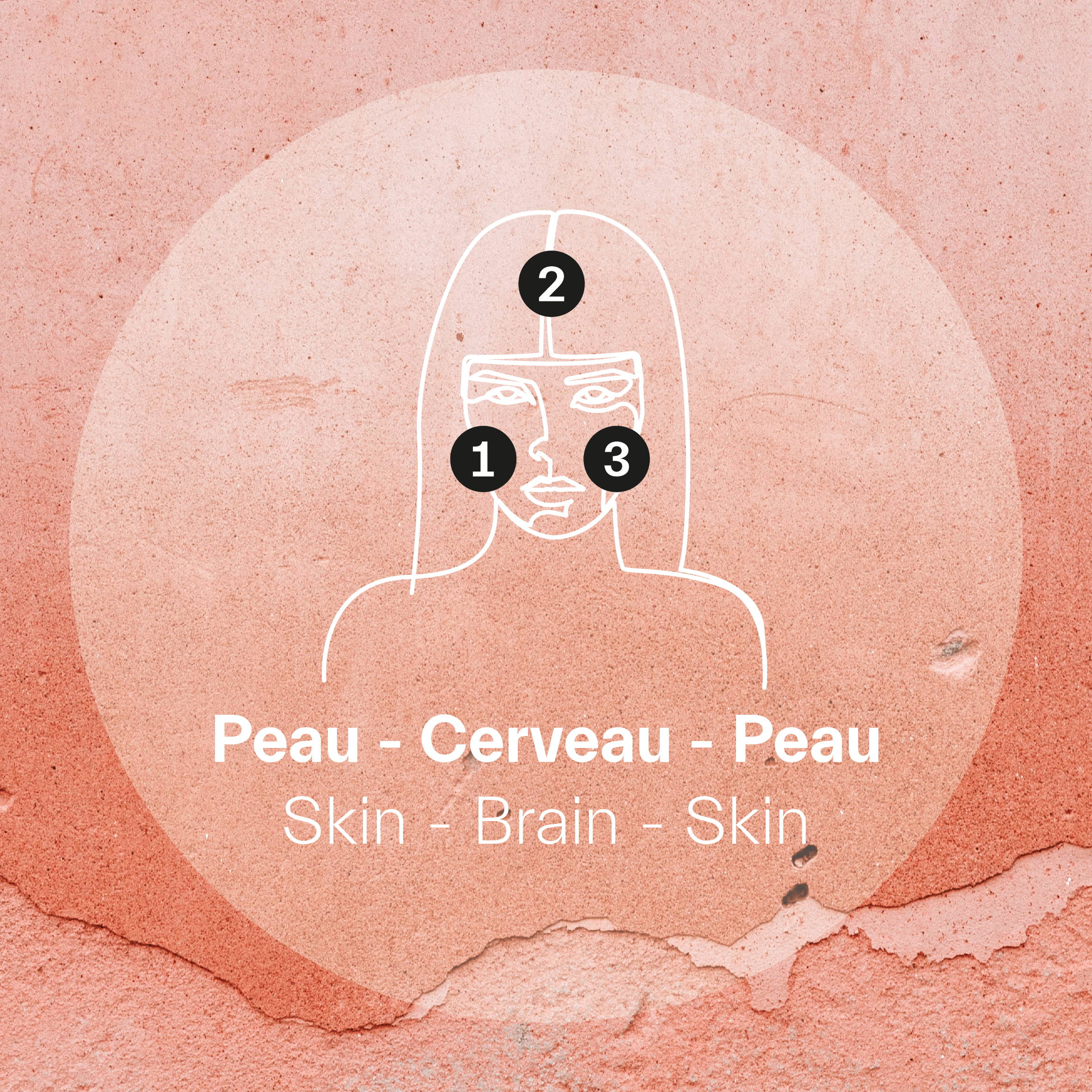 Skin - Brain - Skin
Gua Sha massage improves absorption of our skincare formula. Our skincare line accesses your endocannabinoid system, a unique communication system in the brain and body that affects many important functions - like mood, appetite and sleep for healthier skin.
---
HOW TO GUA SHA
Before you start, the most important part is to apply sufficient serum, moisturizers or sheet mask to keep your skin comfortable during the massage.
First, massage the neck line to encourage the movement of lymph fluids around the body by using the flat surface of Sculpting Gua Sha Pebble.
Pressure 5-6
Massage upwards gently on your chin and forehead for the firmness of the skin by using the big curve side of Sculpting Gua Sha Pebble.
Pressure 2-5

Gently push the points to improve the blood circulation by using the small curve side of the Sculpting Gua Sha Pebble .
Pressure 5-8
*Pressure scale: 1 - gently putting the tool on your face, 10 - pressing with full power
---