CBD Oil - No Stress Elixir
Regular priceFr.

46.00
Sale price
Rating: 4.5 out of 5.0
On-site pickup currently not available
WHY DO WE LOVE IT?
Formulated with 100% natural ingredients

CBD 6% + Organic Cinnamon Oil + Organic Rapeseed Oil + Organic Mint Oil

Vegan - Made in Switzerland
No hemp smell or aroma
LIST OF INGREDIENTS
INGREDIENTS:ORGANIC RAPESEED OIL(CH), ORGANIC PEPPERMINT OIL, ORGANIC CINNAMON OIL, HEMP EXTRACT(CH)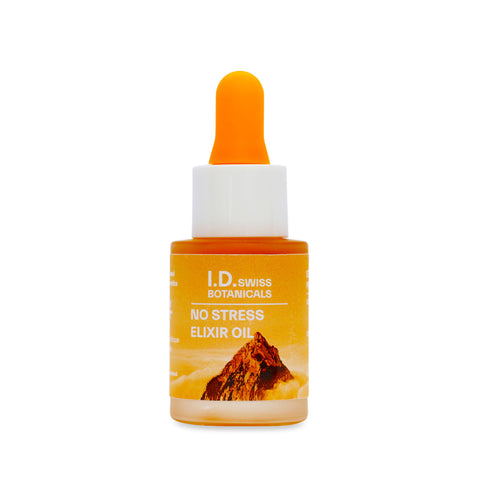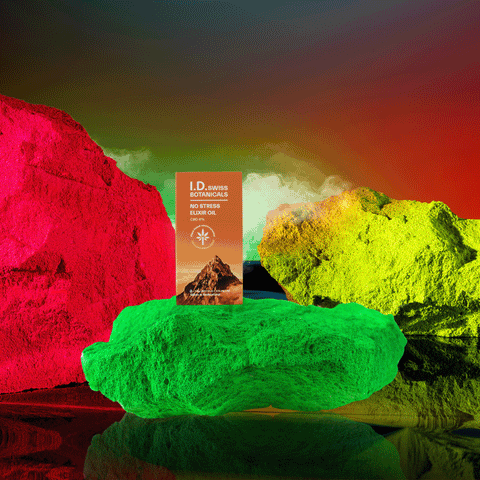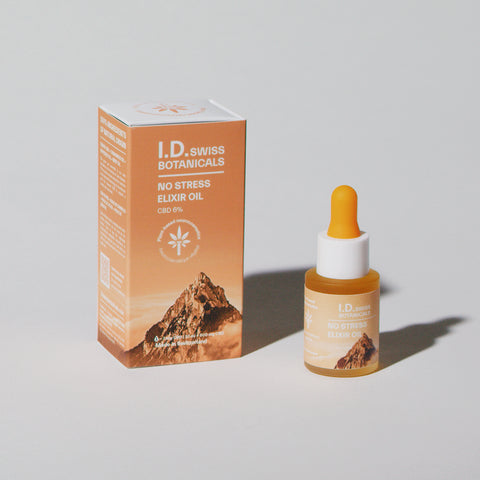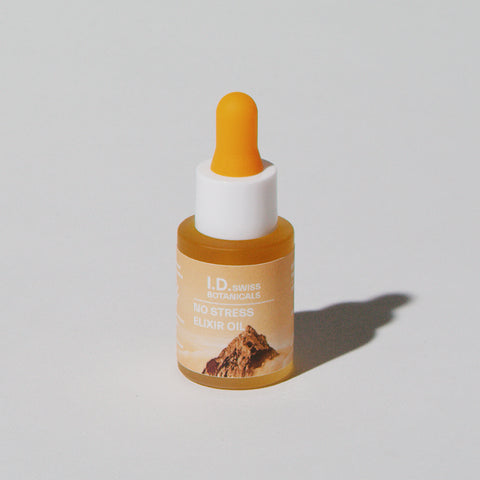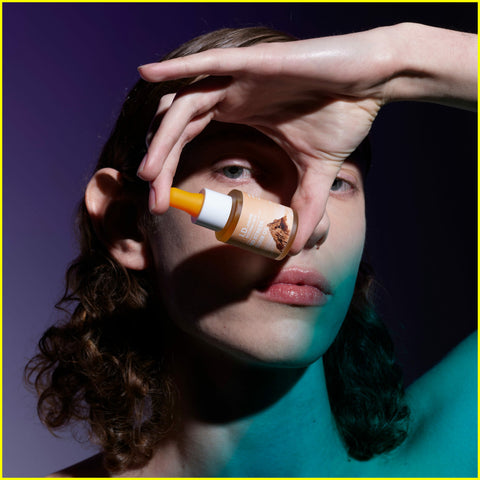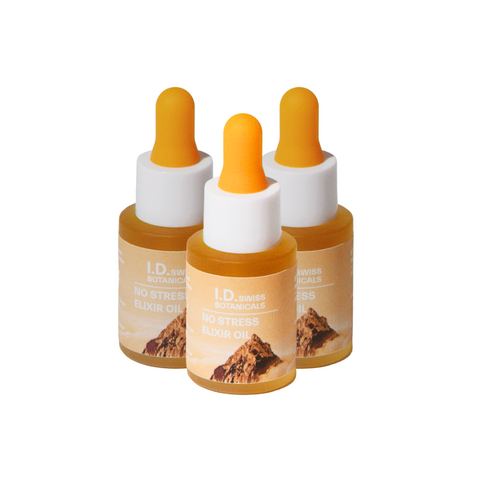 Discover our range "BRAIN TO SKIN". Stress is a common source of a variety of skin conditions and dysfunctions, including dehydration, inflammation and rashes. Reduce your stress levels to achieve healthier skin with our No Stress Elixir, a unique skin care product. powerful botanical oil based on the stress regulating virtues of CBD, grown on the shores of Lake Geneva.
Available in pack of 3 (-20%).
10 ml = 600 mg CBD
Directions for use: to be taken orally
BENEFITS
Rested skin

Organic rapeseed oil: Rich in vitamin E and Omega 3, rapeseed oil has antioxidant properties for a radiant skin.
Improved overall well-being

Organic cinnamon oil: Widely used in aromatherapy or to flavor foods, cinnamon oil also has a reputation as a nerve calming agent.
Natural Swiss CBD: (0% THC, 6% CBD)

We cultivate our cannabis in an indoor plantation, on the edges of the Lake Geneva. It is in this natural environment that agriculture and technology meet to offer you a high quality CBD.
Why CBD?
Plumped skin effect / anti-slackening
CBD prevents the disruption of collagen fibers that work against sagging skin. It allows your skin to be smooth and plump.
Boosts cell regeneration
CBD is associated with the proliferation of keratinocytes (cells of the epidermis); it allows the skin to regenerate. In addition, it promotes tissue repair during wound healing.
Neurocosmetics
CBD accesses our endocannabinoid system, which influences a wide variety of physiological processes throughout the body. It helps coordinate messages between the body and the brain. A "healthy mind in a [healthy skin]".
Regulation of the micobiome
CBD helps regulate the skin's microbiome, composed of microorganisms, playing a key role in its protection.
Wonderful product
Restores elasticity, plumps, illuminates the complexion.
Stress reduction
Relaxing effect from the very first day. Better and longer sleep. More replenished skin.