No Breakout Elixir Oil + Rich in Linoleic Acid (Omega 6)
Regular priceFr.

52.00
Sale price
Rating: 5.0 out of 5.0
On-site pickup currently not available
FOR WHOM?
Suitable for all skin types, recommended for sensitive skin.
WHY DO WE LOVE IT?
Recommended for combination to oily skin

No hemp smell or aroma

Silicone free

Vegan - Made in Switzerland

Organic ingredients

6% CBD
LIST OF INGREDIENTS
INGREDIENTS:HEMP OIL, EVENING PRIMROSE OIL, SAFFLOWER OIL, TEA TREE OIL, HEMP EXTRACT (CH)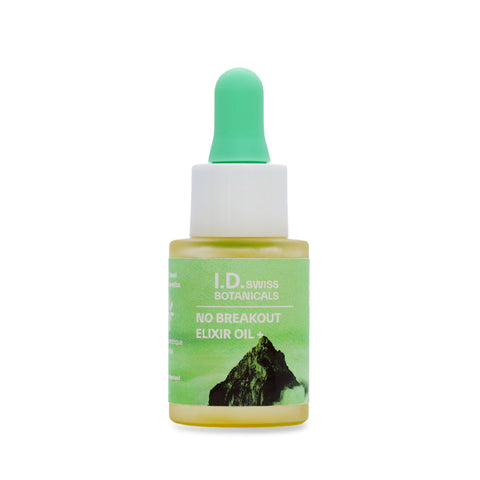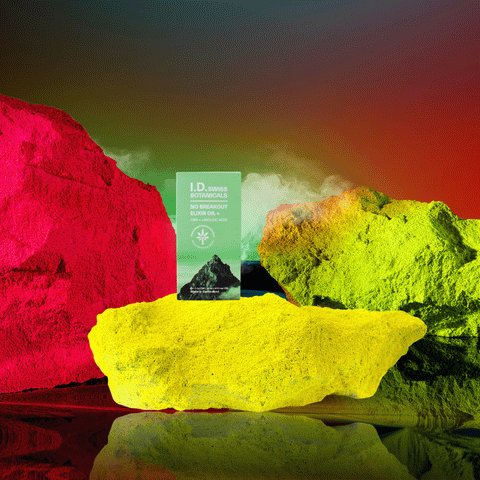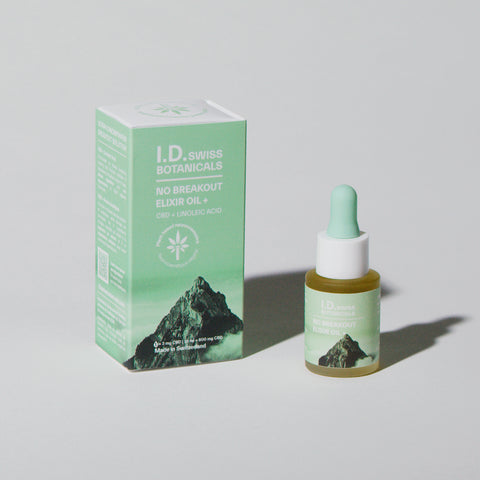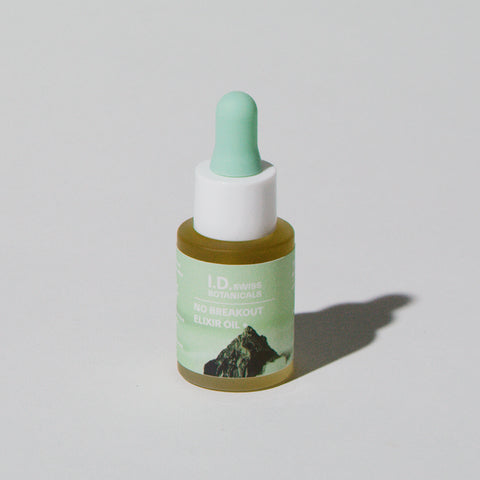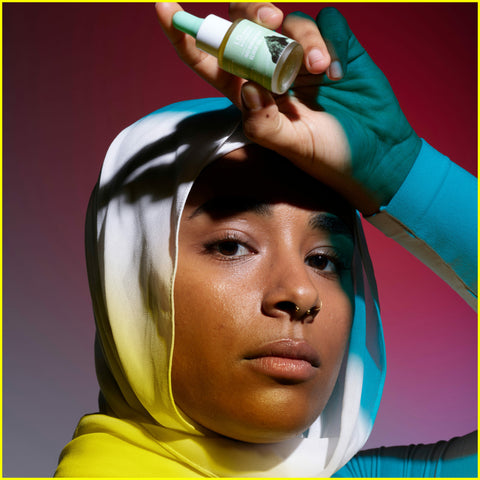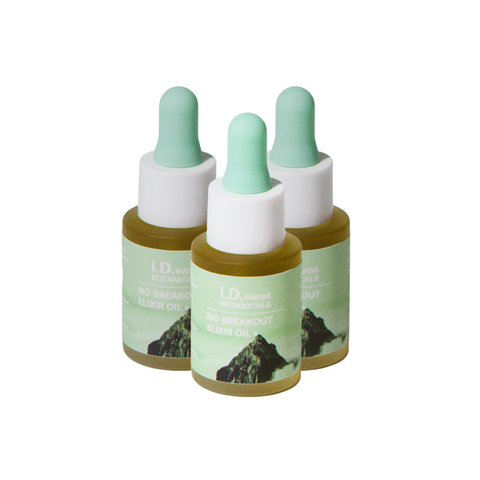 Discover our " BRAIN TO SKIN " range with our No Breakout Elixir Oil +. A neurocosmetic innovation for a hybrid use. Prevent imperfections (pimples, blackheads, redness) with this formula to be applied locally or consumed as a sublingual oil. Formulated with 100% natural ingredients.
Available in pack of 3 (-20%).
10 ml = 600 mg CBD
Tested under dermatological control
BENEFITS
Rested skin

Safflower Oil: Known as the "4,000 year old herb", safflower oil has a high concentration of linoleic acid - nearly 78%. Safflower oil has a high concentration of linoleic acid - nearly 78%. This helps fight blemishes and improve skin tone.
Sebum regulator

Evening Primrose Oil: Evening primrose oil consists of approximately 70-74% linoleic acid and 8-10% gamma-linoleic acid. Evening primrose oil promotes skin balance and helps regulate sebum production.
Anti-Inflammatory

Tea tree oil: Mainly known for its anti-bacterial properties, tea tree oil reduces inflammation, helps the aesthetic healing of skin lesions and acts on brown spots.
Why CBD?
Plumped skin effect / anti-slackening
CBD prevents the disruption of collagen fibers that work against sagging skin. It allows your skin to be smooth and plump.
Boosts cell regeneration
CBD is associated with the proliferation of keratinocytes (cells of the epidermis); it allows the skin to regenerate. In addition, it promotes tissue repair during wound healing.
Neurocosmetics
CBD accesses our endocannabinoid system, which influences a wide variety of physiological processes throughout the body. It helps coordinate messages between the body and the brain. A "healthy mind in a [healthy skin]".
Regulation of the micobiome
CBD helps regulate the skin's microbiome, composed of microorganisms, playing a key role in its protection.
Notice
Pretty satisfied
I haven't been using it for that long but I already like it. It doesn't make me break out, which is already a good sign as I have sensitive skin. I'm gonna continue using it to see the longterm effects it brings.
Kind regards
Lara :D